Damon P. Swenson, DMD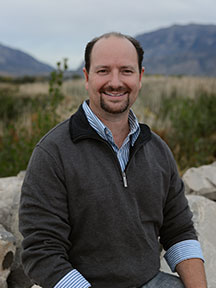 Dr. Swenson was born and raised in Utah County and graduated from BYU with a B.A. in psychology in 1995. He then went on to dental school at the University of Kentucky, where he graduated at the top of his class in 1999 with a Doctor of Dental Medicine degree. While in dental school, he received several awards, including an award for being the top student in his graduating class for "Excellence in Prosthodontics," an award from the American Equilibration Society for outstanding performance in treating "Occlusion & Temporomandibular Joint Function," and an award from the Academy of Operative Dentistry for superior understanding and application of "Operative Dentistry."
Since opening his practice in 1999, Dr. Swenson has elected to take many continuing education classes to receive additional training and develop new skills in order to offer better treatment for his patients. He is committed to remaining on the cutting edge of dentistry. On average, each year he completes double the state required hours in continuing education courses. Courses he has taken include: advanced bone grafting techniques (including sinus repositioning), basic and advanced courses on the placement and restoration of dental implants, dental occlusion (which is a study of how components of a patient's bite interact with each other), and a host of continuing education courses focused specifically on cosmetic dentistry, veneers, and full mouth reconstruction. Most recently, he attended a multi-day course on the rapidly growing trend in which dentists work side by side with physicians in the treatment sleep apnea.
Dr. Swenson and his wife, Tiffany, have three children and live in Springville. His hobbies include long range shooting, reloading, fishing, hunting, golfing, and just about anything outdoors. His favorite food is fresh seafood, and his dream vacation would be to visit New Zealand.
Our team members feel very fortunate to work for Dr. S, as he always makes work fun and takes great care of his employees. His overall goal as a dentist is to help his patients achieve and maintain optimal dental health, and improve their self-confidence. He continually reminds his team that developing genuine relationships of friendship and trust with patients is crucial, and that providing excellent patient experiences is the center of our philosophy of care.
Meet Our Team
Our dentist in Orem, Utah, is happy to be aided by our amazing team members. Our friendly team is always willing to help patients with anything they need. Take a look at the biographies below if you want to learn more about the CrossPointe Dental team.
---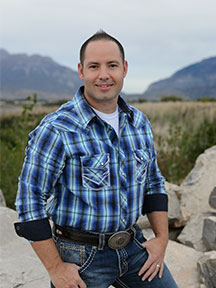 Pat—Office Manager
Pat joined our team in 2009 and has a wide range of responsibilities at our practice. As office manager, he works towards finding ways to continually help our team improve in providing excellent service for our patients. He also coordinates closely in efforts with Dr. Damon P. Swenson to ensure the overall health and success of our practice. As the primary financial coordinator for the office, he helps patients understand and maximize their insurance benefits, serves as a patient's advocate with insurance companies, and works to ensure that patients can find a way to complete treatment that will contribute to their dental health and wellbeing. Pat does a great job of making us all laugh and keeping things fun and light in the office. He can make a joke out of anything and is always entertaining. Pat lives in Spanish Fork with his wife and three children. He is the world's biggest country music fan and also writes, plays, and sings county music. Other favorite hobbies of his include fishing, hunting, and weight lifting/fitness.
---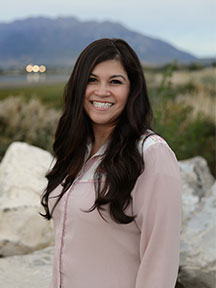 Katie—Scheduling Coordinator
Katie has worked as our scheduling coordinator since 2015 and plays a key role in keeping things running smoothly in our practice. She works hard to manage our busy schedule by keeping our days organized and running on time for the benefit and convenience of our patients. As the "face" of the office, Katie's fun personality and outgoing, friendly nature helps our patients feel welcome and at home during their visits with us. As both a military daughter and wife, Katie has lived all over the country. She currently lives in Provo with her husband and her spoiled dog and cat, and she also enjoys spending time with her two grown children. In addition to working with our team, Katie is a licensed cosmetologist, and does hair on the side. She is proud of her Thai heritage, and her hobbies include walking, reading, sewing, and doing craft projects.
---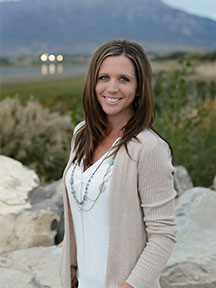 Lyndsey—Dental Hygienist
Lyndsey has been the "rock star" of dental hygiene in our office since 2008. She graduated from Salt Lake Community College with an Associate of Science degree in 2003, and after working in various positions in the field of dentistry, she returned to Salt Lake Community College to graduate as a dental hygienist in 2008. Lyndsey keeps up with the latest advances in dental hygiene through her ongoing pursuit of continual education credits. She has a passion for helping patients achieve and maintain good oral and periodontal health. In addition to making us all jealous with her extensive travels and elaborate vacations, Lyndsey proves to be talented in everything she does. She is bilingual (making her a great asset with our Spanish-speaking patients), runs her own successful photography business (Foxtography by LC), and she recently excelled in her goals of personal fitness by losing over 50 lbs. Lyndsey loves her home in Genola, where she lives with her husband, Brett, and their dog and horses. She enjoys riding horses, playing golf, riding ATVs, and camping with family and friends.
---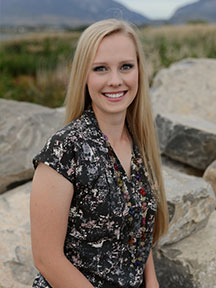 Diana—Dental Hygienist
Diana joined our practice in 2011 and works part-time here in order to allow time with her family. Originally from Idaho, she attended the College of Southern Idaho where she earned a Bachelor of Science degree before going on to graduate with her dental hygiene degree from the Utah College of Dental Hygiene. She continues to further her education by taking regular opportunities to attend continual education courses on a variety of subjects pertaining to dental hygiene and periodontal care. In addition to being a fantastic dental hygienist, Diana is a wonderful wife and mother who loves nothing more than spending time with her kids and her husband, Jon. She is currently expecting her third child, and is excited to have a new baby sister for her daughter and son. Some of Diana's hobbies and interests include gardening, reading, singing with her kids, biking, fitness, making healthy food, and enjoying nature. Diana loves working one on one with her patients, and getting to know them better during their visits to the office.
---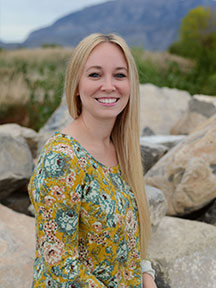 Ashley—Dental Assistant
Ashley originally started in a front office position as our scheduling coordinator in 2011 before transitioning over to the clinical team to work as a dental assistant the following year. Ashley really shines as a dental assistant, due to her ability to make every patient feel comfortable and to help them understand the treatment required. Her personality is friendly and fun, and she has the unique ability of being able to converse with anyone. Ashley married her best friend in 2015, and they are both very excited about the new home they recently purchased in Springville. She loves kickboxing, cooking, reading, watching reality TV, and traveling, but she is deathly afraid of the ocean.
---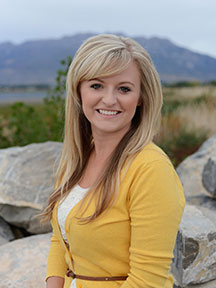 Sarah—Dental Assistant
Sarah is the newest member of our team; she began working with us as a dental assistant in 2015 when she and her husband moved to Utah from California. Sarah completed a dental assisting program in California and worked as an assistant for a year before moving. She loves working as a dental assistant and especially enjoys helping patients feel comfortable during their visits with us. A true California girl, Sarah spent most of her childhood playing on the beach and in the ocean, and we all enjoyed seeing her wide-eyed enchantment when she saw her first Utah snowstorm. Sarah and her husband have two dogs and love to spend time outdoors hiking, fishing, and camping.